Are Lift Kits Worth It?
Date Posted: 17 June 2022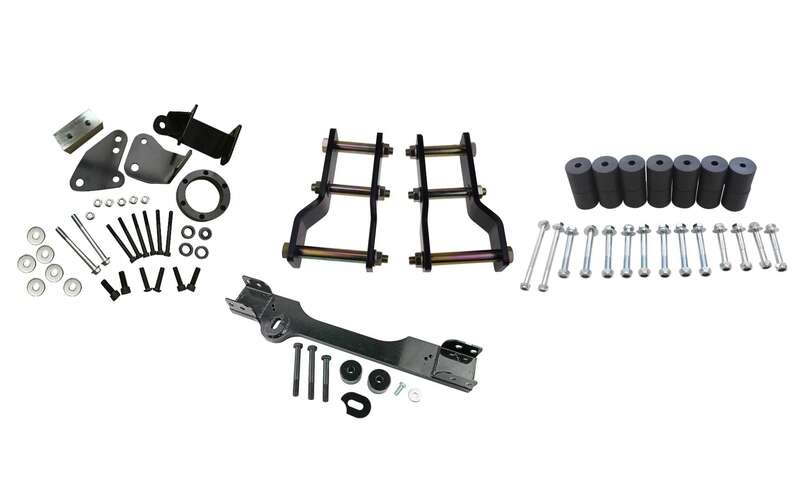 ---
You must have seen those monster trucks on TV, navigating their way around off-road conditions like it was nothing. If you are thinking of doing something similar — though not as drastic — with your own truck, installing a lift kit might be the way to go for you.
Whether you want to install a lift kit just for the cool looks, to improve your ground clearance or to strengthen your suspension, it is important to understand which one to get, and to consider the pros and cons of this modification.
What Is a Lift Kit?
To put it in simple terms, a lift kit is a set of parts used to raise the body of your truck off the frame. There are a few different types of lift kits commonly used, and it is crucial to know which one to install, but most use leaf springs or coil springs.
A suspension lift kit is the most common type and is installed if you desire better ground clearance, want to use bigger tyres, want to improve your truck's suspension and improve your driving visibility. We also think it makes your truck look cooler.
Body lift kits merely add space between your truck's body and suspension, but they don't impact ride quality or suspensions. As such, they are primarily used only for appearance and aesthetic. A levelling kit is used to raise the front of your vehicle by a few centimetres to level it with the rear end, thus improving ground clearance.
Pros & Cons of a Lift Kit
Lift kits are somewhat of a debatable modification for some people, but, in our opinion, the pros do outweigh the cons. Some of the key points in favour of getting a lift kit installed are:
Improves visibility.
Looks good.
In the case of a suspension kit, it improves ground clearance dramatically.
Enables you to install larger tyres.
Levels your truck, if using a levelling kit.
Helps transverse rough terrain when off-roading.
On the other hand, there are certainly some drawbacks to installing lift kits on your truck, some of which are:
Raises your truck's centre of gravity, hence making handling harder and your vehicle also more susceptible to tipping over on sharp turns.
Increases wind resistance and overall weight, which in turn decreases fuel efficiency.
Gets harder for kids and the elderly to get into the truck.
Difficult to install, with lifted suspension kits the hardest to install and levelling kits the easiest.
May void your vehicle's manufacturer's warranty.
Whether or not you should invest in a lift kit comes down to personal preference, and the main purpose you are using your truck for. If you are using it as a family car or daily commuter, you should consider avoiding lifting your car to eliminate a number of risks. If you are an off-roader, however, the drawbacks don't compare to the benefits you get by lifting your truck.
What Is the Legal Lift Kit Height?
One key factor to consider when thinking of installing a lift kit is the legality of it in your state. In New South Wales, you are legally allowed to lift your car a maximum of 75 mm (a little under 3 inches), which includes the suspension and tyre diameter.
This can be achieved through a combination of tyre and suspension lift, but neither should exceed 50 mm. To perform any modifications outside these parameters, you would need to obtain a certificate by consulting with a licensed VSCCS certifier.
Get Your Lift Kits from Machter Auto
At Machter Auto, we have built a strong reputation for dealing in aftermarket parts for cars in Australia, and lift kits are one of our most popular products. Whether you are looking for a Ford Ranger lift kit, a Hilux lift kit, or one for any other vehicle, we have it all at affordable prices.
Our lift kits are designed to provide you maximum quality with minimal drawbacks and are some of the best options available on the market. If you have any questions about our lift kits or any other products, feel free to contact us on (02) 7801 4933 to speak to our experts. Alternatively, you could even get in touch at support@machter.com.au.