The Top 6 Most Popular Aftermarket Headlights
Date Posted: 30 April 2020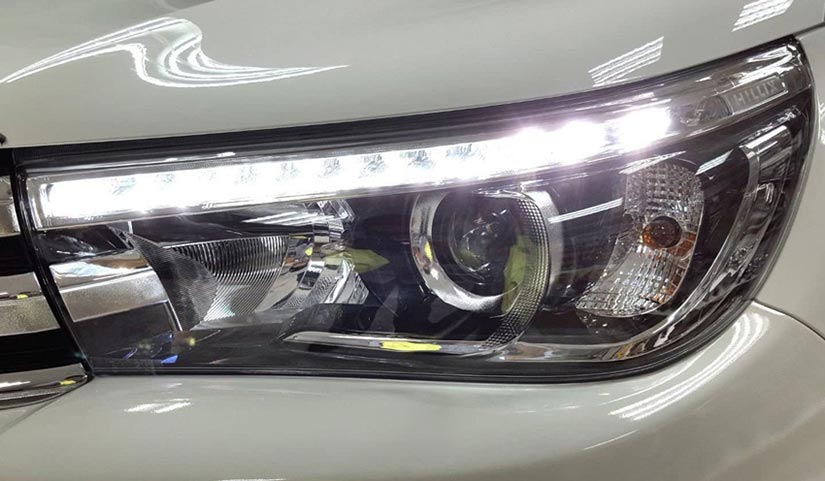 Ready to get the best headlights for your vehicle? Here at Machter Auto, we offer a range of aftermarket headlights. Shop from a wide range of auto parts online with the following benefits
Driving your car during the night can be dangerous especially without a pair of quality headlights to guide you in the dark. If your current headlights are damaged or dull, consider upgrading what you currently have and take a look at aftermarket headlights for your 4x4 or car.
When shopping for aftermarket headlights, it's important to make sure to only get the best one out there, however, it is always challenging to find quality headlights with the various types available on the market. To help you out, we have reviewed the most popular aftermarket headlights to help you with your purchase.
The Benefits of Aftermarket Headlights
You might be asking yourself why would you need aftermarket headlights? Well, here are some reasons why should start to consider upgrading:
LED headlights

can give you better night vision.

Every driver needs good lighting to navigate efficiently. But stock headlights can not provide enough light when driving in the dark. That is why headlights replacement can help sufficiently illuminate your way so you can clearly see the road.

An LED headlight can improve safety.

Sometimes, you may encounter dangerous roads. Headlights can provide better lighting so you can identify danger spots and avoid them early on.

Headlights can provide better aesthetics.

If you want to make your vehicle more attractive, replacing your headlights can improve the way it looks. If you choose a good headlight replacement, you can make your vehicle aesthetically pleasing.

Enjoy fatigue-free driving.

If you are driving in poorly-lit conditions, you are forcing your eyes to do more work. Replacing your headlights with aftermarket ones will provide better lighting, enabling you to drive more effortlessly.
What are the most Popular Aftermarket Headlights?
LED Headlight for Holden Colorado RC 2/4DR UTE 06/2008 - 05/2012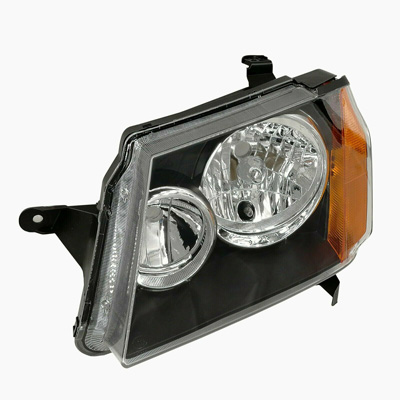 If you are looking at replacing your Holden Colorado headlights, this is the most popular aftermarket headlights you can find right now. This has both a clear and yellow lens that helps you get the best lighting possible. This is designed not only to replace the original LED headlight bulbs in your vehicle but also to replace the stock housing and sockets of your headlights so you can be sure of a perfect snug fit. Experience first hand the durability and the proven versatility of this truly amazing product.
Aftermarket LED Headlight for Toyota Landcruiser 76 78 79 Serie '07
Are your Toyota Landcruiser headlights dimming? Is your current lighting giving you headaches? No need to worry. Machter Autoparts has got you covered. This comes with LED headlight bulbs so all you have to do is to disconnect the old one, replace it with this one, connect the wires and you're good to go. The headlights are not tinted either, so it will remain bright even when you're driving at night. Plus these headlights replacements produce powerful and clear lighting that will surely give you stress-free driving.
Headlight LED Fit Toyota Hilux Utility Truck 2016- 2019 Angel Eye
These are 100% compatible with your Toyota Hilux headlights so setting them up won't be a problem. These LED headlights do not require any modification or drilling, just plug and play and you are good to go. These headlights are very easy to install and will be ready in just a few minutes. So if you are looking at replacing your old headlights for your Toyota Hilux, this one's for you. With their bright lights, you will always see what's ahead of you.
Headlight H4 Kit Fit For Mitsubishi Triton 1986-2006
If your Mitsubishi Triton headlights need to be replaced, then this is for you. The Triton aftermarket headlights come with a crystal lens providing a clear view of what's ahead of you. With these headlights, your car will look new even if you have driven it for a longer period. When you buy these, you get yourself LED headlight bulbs that beam with 9005 high and 9006 low. The one reason that you should buy these headlights is the safety they will offer to your car. At night, they provide better visibility. So, you won't worry about driving on unlit roads.
Headlight Fit for Nissan Navara D22 Series 2001-2014
Just like car headlights, the headlights that come with your 4x4 may not be the most efficient available. If that's the case, you may want to replace your Nissan Navara headlights. These aftermarket Navara headlights come with LED headlight bulbs and easy to remove wires, simply take out the old headlights and install with these. Performance-wise, these LED headlights don't disappoint as they are bright, making it easy to see the road ahead.
Headlights LED Fit for Mitsubishi Lancer 2008-2017 EVO Projector Angel Eye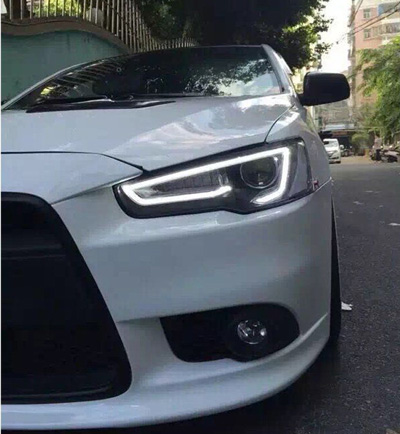 Do you want to spice up your Mitsubishi Lancer headlights? Then get yourself these Projector Angel Eye headlights. These LED headlights are easy to install with even drivers with a moderate amount of experience able to install these without trouble. All the hardware is included, so you'll get everything set up in no time. The headlights are made specifically for Mitsubishi Lancers so they fit properly. To make your driving experience better, you can also install Led fog lights to match your led headlights. So if you spend most of your time driving at night, these high-quality headlights are best for you.
Headlights LED Fit Holden VE Commodore Series 1 2 2006-2013
Looking to upgrade your Holden VE Commodore headlights? Look no more as these aftermarket headlights are the one you're looking for. These LED headlight bulbs are energy-efficient, durable and long-lasting. Not only that, but these headlights can also be installed effortlessly, so you won't need to break a sweat when setting it up. You can use this not just to upgrade your lights but also replace your broken ones.
Headlights LED DRL Fit For Mitsubishi Lancer 2008-2017 EVO
If you own a Mitsubishi Lancer that needs headlight replacement, these aftermarket headlights are the perfect pair you are looking for. You won't be needing to modify your car just to install them as these LED headlights are plug and play. They also bring a different appearance to your car that is ideal for show or for improving the whole look of your car.
Headlights LED Fit For Volkswagen Golf 6 and GTI 2010-2014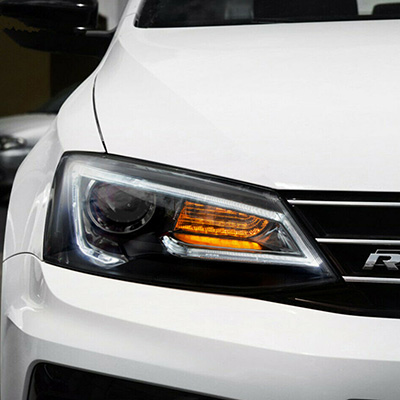 These aftermarket headlights are compatible with VW Volkswagen Golf 6 and GTI 2010-2014. This set includes both left and right, so you wouldn't have to worry about buying each separately. Everything is already included in this set, all you have to do is remove your old headlights and plug this new one. Anyone can install it even those who have knowledge assembling car accessories. To maximise your driving experience at night, you can set up led tail lights too.
Headlights LED Fit For Volkswagen Jetta 2011-2016
Enhance the look of your Volkswagen Jetta with these aftermarket headlights. It's designed to look like the headlights of an Audi so if that's what you're after, then you should grab one of these. It is also sold in pairs plus its light bulbs are already included. All you have to do is remove your original headlights and plug this one in. This wouldn't just improve your vehicle's aesthetic but also your overall driving experience.
Headlights Fit For Toyota Hilux SR and SR5 2008-2012
Last but definitely not the least on our list, these Toyota Hilux aftermarket headlights will provide you with the durability and efficiency you're looking for. It comes with bulbs so everything is already in these packages. While your pickup truck sees a lot of action in difficult weather, these headlights will increase its performance. Led taillights will also help you navigate through dark roads. With these, you can now drive in the dark with peace of mind.
What Qualities Should You Look for in Aftermarket Headlights?
Headlight housing quality: The housing must be suitable for the bulbs and should not cause the beams to scatter. In fact, there are quality headlights available that prevent scattering. Also, the more durable the housing, the better. This is important especially if you're driving in difficult environments and your vehicle is exposed to harsh elements.

Installation process: This should be one of the first things you should look for when purchasing headlights. The best headlights will only take just a few minutes to install. If the headlights are made by a quality manufacturer, this process won't take too much of your time.

Headlight designs and styles: While your choices may be limited to what is compatible with your vehicle, some headlight manufacturers have become more creative with their designs so you can now customize your car's appearance. Chrome headlights, for example, can give your vehicle a nice, polished look that will make it stand out. There are also headlights that have an acrylic cover while some have a smoky or dark colour, giving your vehicle a more aggressive appearance.
Is It Possible to Install Headlights on Your Own?
Yes, it is possible for you to install headlights on your own, just as long as you have simple tools with you. It is also better to check your vehicle manual for specific information on how this is done. Usually, it won't take long especially if the headlights you purchased are specifically made for your vehicle. However, there are some headlights that are difficult to install. If this is the case, you need to consult a professional.
Ready to get the best headlights for your vehicle? Here at Machter Auto, we offer a range of aftermarket headlights. Shop from a wide range of auto parts online with the following benefits:
High-quality auto parts

Over 15,000 auto products

One-stop solution to your auto needs

Worldwide distribution of auto products

Specialist expertise and support
Get in touch with one of our friendly experts today to help you find the best parts for your vehicle! Call the team on (02) 7801 4933
---
Leave a comment