The Facts of the Matter: Should You Buy Car Parts on eBay?
Date Posted: 2 August 2022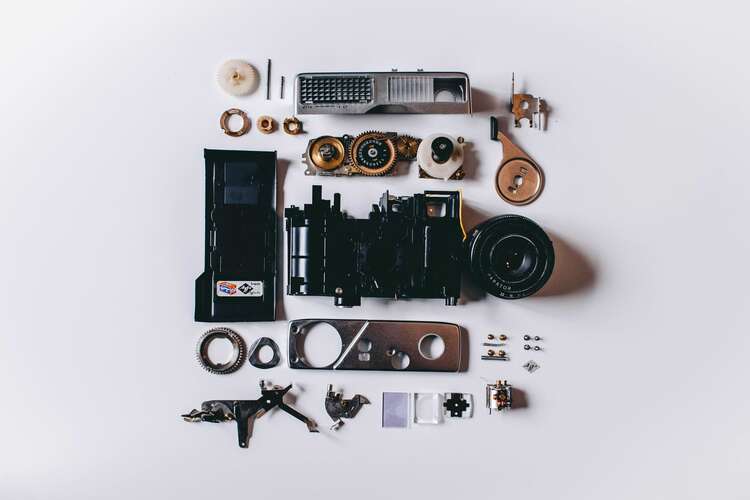 ---
The advent of the internet has opened up a world of opportunity for shoppers, from fashion to auto parts. Thanks to increased internet access, we can now buy goods at more competitive prices online, where retailers aren't limited by geography. However, shopping online also comes with certain risks due to the degree of anonymity that sellers partake in when they operate behind a computer screen rather than at a brick-and-mortar showroom.
We've all probably experienced some level of disappointment when shopping online, such as receiving an item that wasn't quite what we were promised on a website. Now, this isn't a trainwreck when you are dealing with minor items. However, when you purchase more expensive items or those that have the potential to affect your safety, such as car parts, it's crucial to shop with a reputable seller.
In this article, we will tell you everything you need to know about purchasing auto parts online or via sellers on eBay. This will include why you should only ever shop with reputable sellers and what you should look for in a legitimate car parts supplier when looking for where to buy car parts online.
Why You Should Buy Car Parts From a Reputable Seller
Whether you are looking for a new coil spacer, a brake kit or a power steering pump, shopping for replacement car parts is no simple feat. Firstly, most auto repairs don't come cheap, so you'll be looking to get the most bang for your buck when purchasing car parts. Moreover, you also want to know that you are buying quality parts. Cutting corners when it comes to auto repairs isn't wise as it could have serious implications for the safety of your car, you and your passengers.
What Should You Look for in a Reputable Auto Parts Supplier?
With so many car part suppliers operating online on portals such as eBay these days, it is not always easy to know which ones are trustworthy and reliable. Here are a few factors you should consider when looking for a reputable car parts supplier.
Reasonable Prices, Rather Than Cheap Deals
Naturally, we all like a bargain. However, it is worth shopping around to get an idea of the range of prices for your chosen car parts. Of course, the price of your auto parts will depend on the quality you are after as well as personal preferences. However, you should exercise caution if prices are suspiciously low. While affordable options are attractive, if the price is too low compared to other similar items on the market, it might be too good to be true.
Warranties & Refund Policies to Protect You
We all know that auto parts don't come cheap, so it is crucial to be certain that you are purchasing a quality product that won't disappoint you. Of course, with mechanical items, things can go wrong from time to time. This is why warranties are essential. Check the warranty on any item you plan to purchase. This will ensure that you are covered if the item is faulty. Likewise, check the supplier's refund policy so that you know you can get your money back if the item isn't quite what you had hoped for.
Realistic Customer Reviews That Cover the Good & Bad
If you are shopping from a supplier on eBay that you haven't bought from before, it is a good idea to check out their reviews before making a purchase. Reviews will give you a good indication of how the store handles its operations, complaints and issues. Be cautious if you find a provider who seems to only get glowing reviews, as some suppliers have been known to post fake reviews or delete complaints.
Where Is the Best Place to Buy Car Parts Online? With Machter, a Supplier You Can Trust
If you find yourself trawling through eBay listings looking for a reputable car parts supplier, save yourself the trouble and check out Machter. Since 2002, Machter has built a reputation for being one of Australia's foremost auto parts suppliers.
We've built a reputable brand from the ground up by supplying our customers with an extensive range of quality aftermarket automotive parts at competitive rates. We now have happy customers from across the globe.
As automotive enthusiasts, we always strive to give our customers the best value for money, which is why so many mechanics trust us to deliver their aftermarket car parts. Providing the best customer service experience possible drives everything we do, and you'll find our friendly staff are always on hand to offer industry insights and help you find the products you are after.
So what are you waiting for? Stop scouring eBay and buy car parts at Machter now!
---
Leave a comment